JKCS041 page
May 2014, 21th: dissected

We now know the individual cluster membership of every galaxy in the cluster line of sight, enormly boosting our knownledge on galaxy cluster properties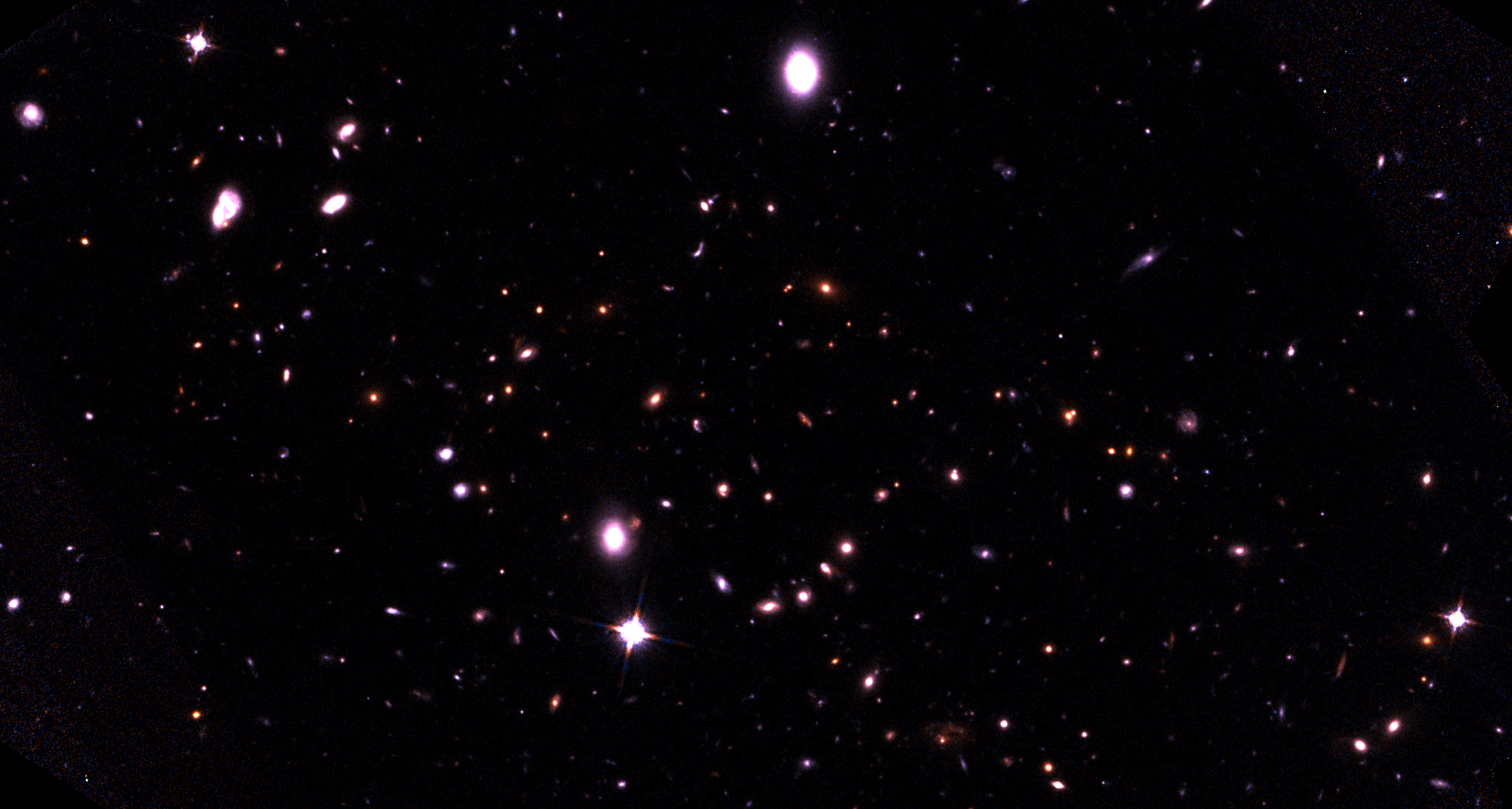 (click to enlarge)
Dec 2010, 14th: confirmation


JKCS041 has a fully formed red sequence, in spite the age of the Universe is 3 Gyr only at the cluster redshift.
You need to upgrade your Flash Player to at
least version 8 to view this video content.





Click to walk through the true-color image of the sky around JKCS041

Click to see how the cluster redshift has been derived using the red sequence

(audio in italien)

The paper:
A&A
526, A11 (
arXiv
)
INAF press release (
PDF
),
news
, press-release
tool-kit
(in Italien),
A&A highlight
,
Rainews24 (TV interview)
, see also
here
. It was featured (among many) by :
Le Scienze
(Italian version of Scientific American),
Le stelle
(march issue),
Oggiscienza
,
Il sussidiario
,
La scienza in rete
...
INAF Xmas video
,
Science Olympiad Student Center
, "
Un anno stellare
" by INAF,
Una stella per amica
, ... and inspired
this song
also available
here
Oct 2009, 22th: discovery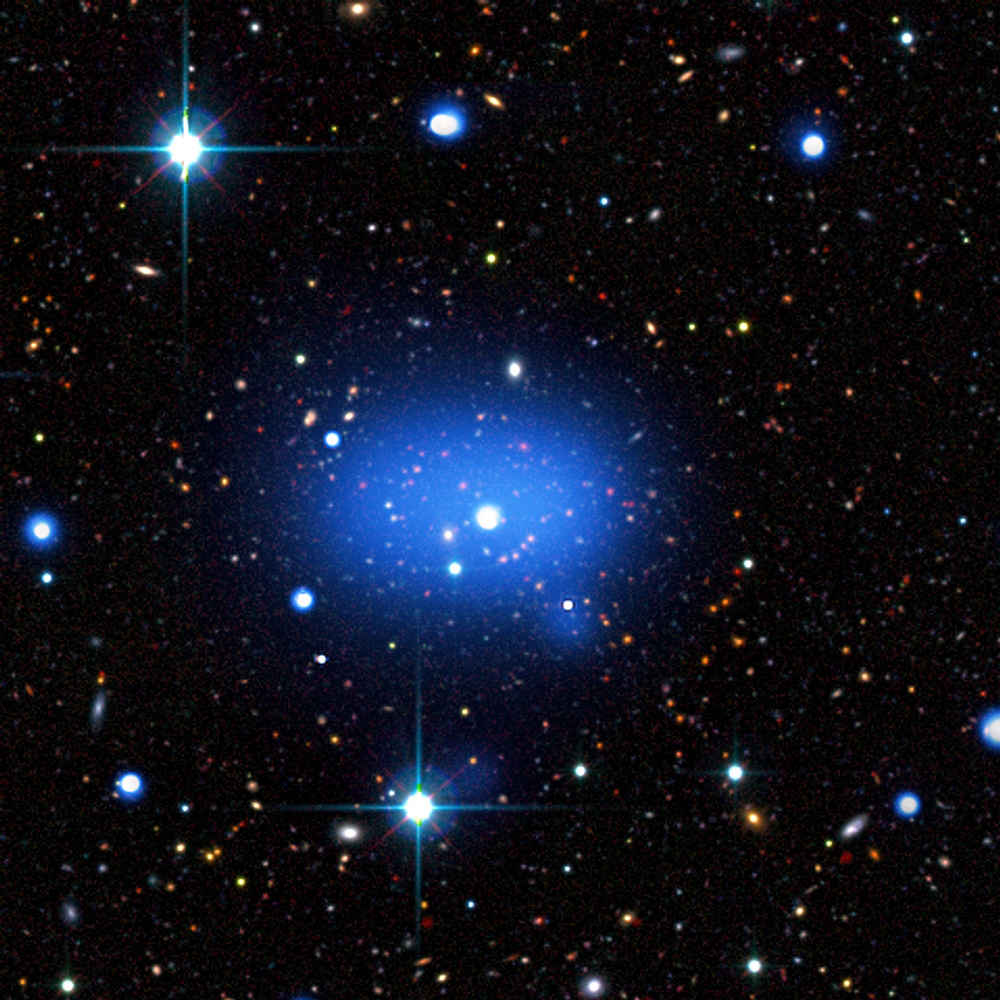 The redshift-holder cluster of galaxies JKCS041 at z~2.0 I co-discovered:

see also the CHFT/Terapix/WIRDS image and my home-made image.

The paper: A&A 507, 147 (arXiv)

Press releases: Chandra, CFHT (local mirror copy), INAF (in italiano),
also being distributed by Spitzer, Bristol University, NASA, and A&A
It was featured (among many) by : Nature, New York Times, BBC, Belfast Telegraph, Il messaggero, Focus,
The Dayly Telegraph, Wired, ABC.es, Los Angeles Times, CBC, Estadao, The Independent, APOD, youtube, wikipedia, ...