OAS - Osservatorio Astronomico Sormano
OAS > Minor Planet (7196) Baroni
Sormano Astronomical Observatory


"Sormano2-Bellagio Via Lattea"
Minor Planet (7196) Baroni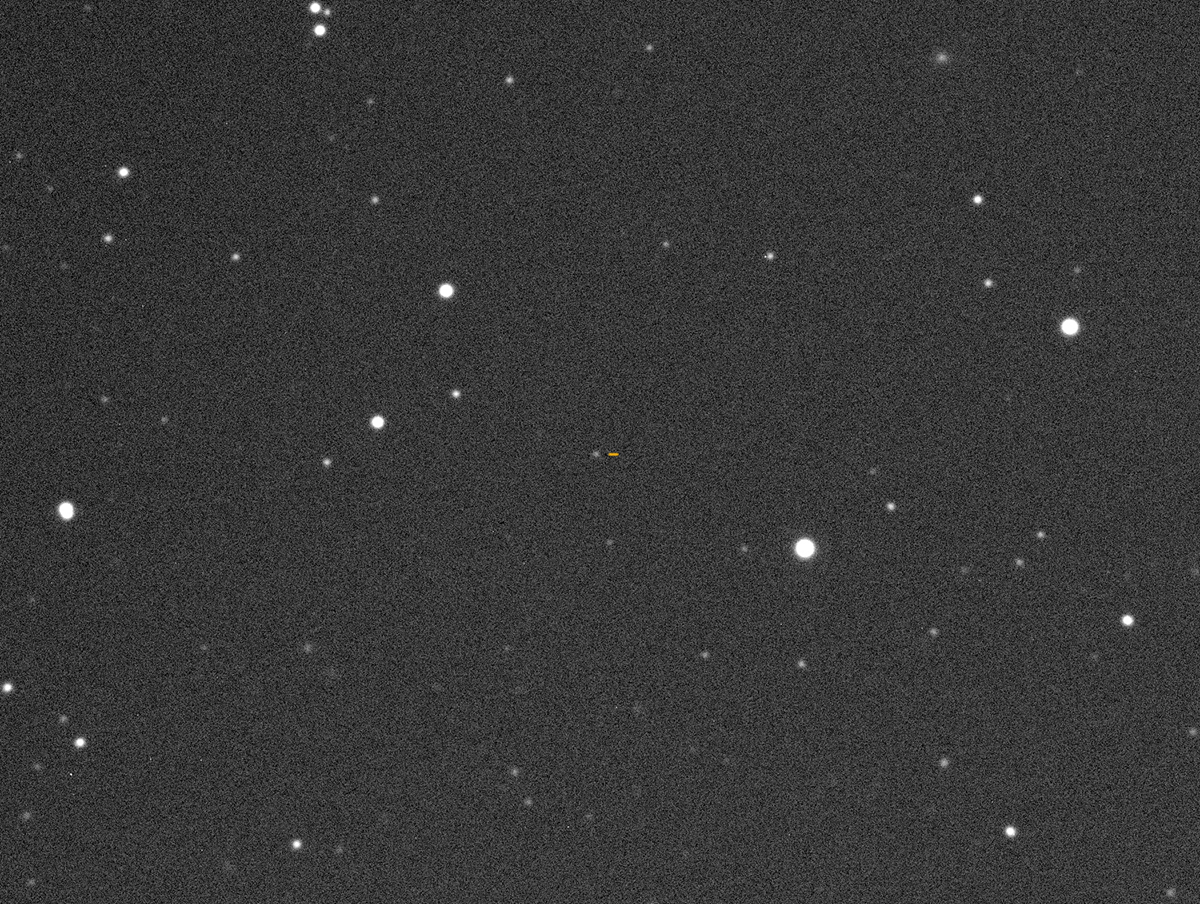 ---
Minor Planet (7196) Baroni, animation of CCD images taken on January 29. 2019 at Sormano2-Bellagio Via Lattea
dedicated to the amateur astronomer Sandro Baroni
(7196) Baroni
Named in honor of the amateur astronomer Sandro Baroni (b. 1939). Since 1953 he has pursued many different kinds of astronomical observation, especially of variable stars, comets, lunar occultations and asteroidal occultations. He gives lectures on a regular basis at the Civic Planetarium in Milan, where he lives. Baroni has been an inspiration for generations of amateur astronomers and has shared his knowledge by publishing many informative articles, especially on the history of astronomy.
(MPC 29149)
Discovery site : Cima Ekar
Discoverer(s) : Boattini, A., Tombelli, M.
---

Back to Sormano Astronomical Observatory Home Page

Web Curators: F. Manca, M. Carpino
Last modified: January 30, 2019