OAS - Osservatorio Astronomico Sormano
OAS > Dwarf planet cubewano (136472) Makemake
Sormano Astronomical Observatory


"Sormano2-Bellagio Via Lattea"
Dwarf planet cubewano (136472) Makemake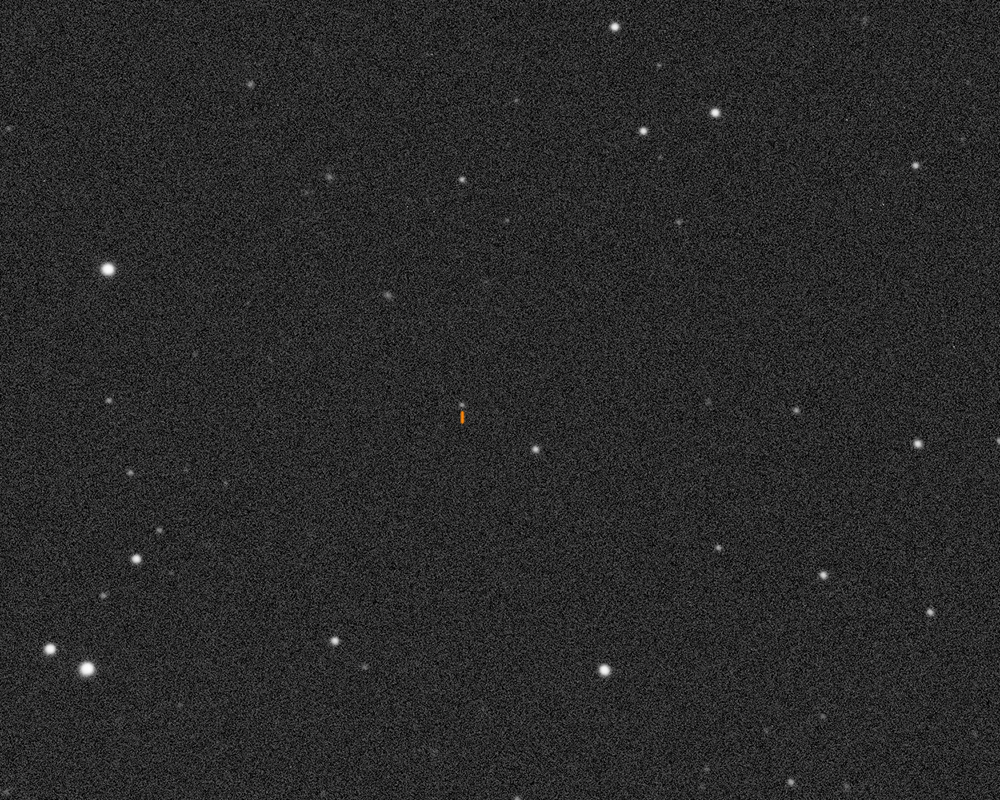 Dwarf planet cubewano (136472) Makemake was discovered on March 31, 2005, at the Palomar Observatory, (136472) Makemake is a classical Kuiper belt object (KBO) with a period of 307.53 years.
In 2015 has been discovered that Makemake has a Moon.
Animation of CCD images taken on April 29. 2019 at Sormano2-Bellagio Via Lattea covering an observational arc of about 50 hours.
Discovery site : Discovered at Palomar on 2005-03-31 by M. E. Brown, C. A. Trujillo, and D. L. Rabinowitz
---

Back to Sormano Astronomical Observatory Home Page

Web Curators: F. Manca, M. Carpino
Last modified: May 08, 2018